MR. NIMULRITH SETH LAC, EAMP, BS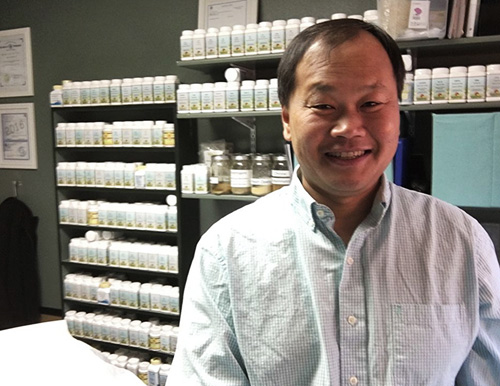 Nim Seth was called into healing work at an early age. He witnessed much pain and suffering in his early childhood. Nim was born in Cambodia at a time of political strife that took the lives of two million people. After having gone through a lot of pain and suffering, he learned how to be patient, compassionate, and respectful. He has developed a great sense of empathy, thus, he spends a lot of time caring for and listening to his patients.
Nimulrith Seth believes in a body-centered approach to healing because he believes that touch is the highest and most direct form of communication. Nimulrith finds bodywork to be very therapeutic because it allows him to truly connect to the person that he is working with. The information that is derived from touch bypasses the myriad of mental filtration mechanisms that normally exist when information is being received via the ears and the eyes. We see what we want to see and we hear what we want to hear; however, knowledge received from our tactile sense allows us to know things as they are because it bypasses all preconceptions that exist in our mental state.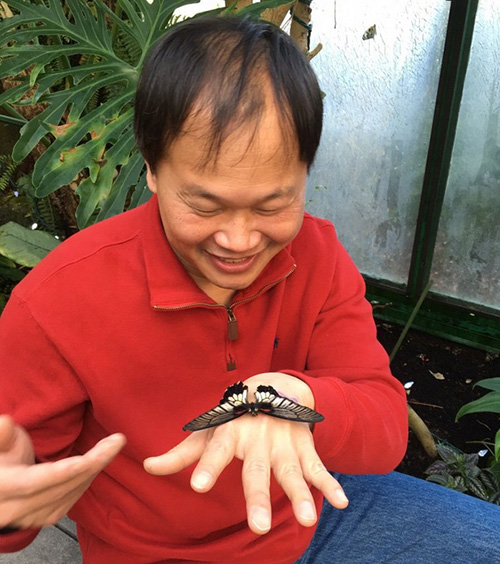 Nimulrith Seth is a 2011 graduate of the Oregon College of Oriental Medicine. His studies there included a special emphasis on Tui Na, a form of Chinese bodywork. He holds a Bachelor of Science degree in Biochemistry and Biophysics from Washington State University in Pullman, WA. He is certified in Acupuncture by the National Certification Commission for Acupuncture and Oriental Medicine (NCCAOM) and is a licensed Chinese Medicine practitioner in the state of Washington. In addition, he holds a massage license in the state of Washington.
In August of 2012, Nimulrith Seth joined the Acupuncture & Wellness Center, P.S. in Poulsbo Washington, run by world-renowned "Master" of Chinese Medicine, Robert Doane, who is known especially for his great skill in Chinese herbal formulation and pulse diagnosis. Robert Doane's clinic has a reputation for being the busiest acupuncture clinic in the entire country, typically seeing 120 patients a day or more. Working there tirelessly until October 2015, Nimulrith gained over 30,000 hours of patient contact. Nimulrith feels extremely fortunate and privileged to have served patients at the Acupuncture & Wellness Center, P.S. and for the opportunity to work for three years under a true master and teacher of Chinese Medicine such as Robert Doane.
About Community Health Acupuncture And Wellness Center
Our passion is to provide the community with outstanding patient care through the practice of Acupuncture, Chinese Herb, Nutritional Counseling, and Tuina (Chinese Massage). Founder Nimulrith Seth started the clinic with one goal in mind, to provide individuals with the tools to improve their quality of life and achieve their optimum health by leveraging the ancient science and benefits of Chinese Medicine. His passion for healing balanced with education delivers a powerful foundation to empower patients throughout their journey. A lifelong healer, Nim takes the time to learn and listen creating a nurturing and safe environment to walk the path to wellness.
The path to good health is a lot simpler than we realize. The human body is an ocean of miracles. It is incredible. It has a natural healing mechanism that is a part of its intrinsic physiology. The body is 100% of the time devoted to a state of renewal and healing. We should listen to it and respect it. The modern lifestyle is hectic and chaotic and most of our daily activities are devoid of respect for our bodies and health. To attain good health is not difficult. What is difficult is making ourselves sick and living a miserable life. We are, not at all, being fair to the wonder of the Universe, and the wonder of our physiology. All we need to do is learn how to respect and listen to our body,  make sure that we provide our body with proper nutrients and rest, and learn how to relax. Let the miracles happen. Let's Be Healthy. Let's learn how to make our life like a butterfly, evolving from nothing to the most beautiful thing. Let's transform our health to its highest ideal, to a state full of vitality.